People at Camp - Brice Tetka
We asked a few of the track and lab facilitators, and a few of the Camp participants, some questions about themselves, their work, what they did at camp and what they came away with at the end of the week.
Jean Brice Tetka is a programmer and activist from Cameroon, and is the founder of the Cameroon-based Social Innovation for Development Lab (SIDlab) as well as a non-profit organisation called Anti Corruption (www.kick-corruption.org). He also volunteers for several other organisations in Cameroon.
With Anti Corruption, the focus has so far been on fighting corruption by providing structures (eg a hotline) where ordinary people can report their experiences of corruption; then the organisation helps them fight this through the legal system. Brice has worked on two main projects: one helping people fight corruption more generally, and another focused on corruption within the health system. His focus is now on a new project centred around resource extraction and inter-governmental corruption in West Africa. "I want to look at both the global and regional level," explains Brice.
"The main idea I took away [from camp] was about global investigation and how I can find information here in Cameroon....for example, using global databases showing who owns which companies and tracing them to people or organisations doing illegal work. As activists we need to collect as much data as possible."
"If I want to know how much money is spent on mining minerals or natural gas, and how money from these extractive industries leaves the country and flows to Germany, France, or wherever, I now know how to go about finding this information."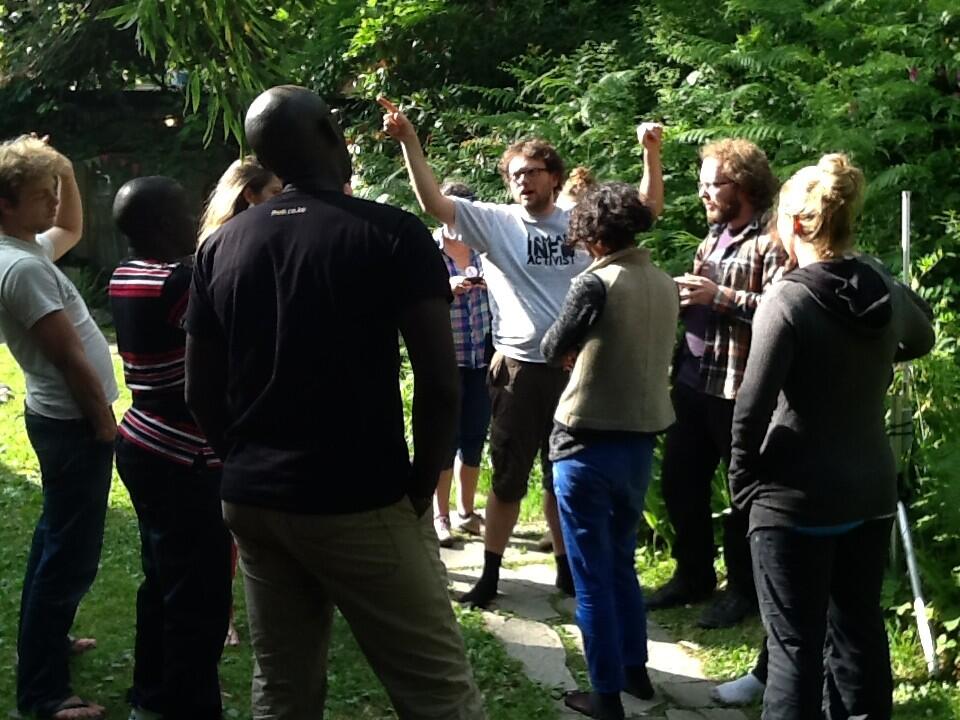 Push to Evidence and Action site